Shortwave radiation from the Sun enters the surface-atmosphere system of the Earth and is ultimately returned to space as longwave radiation (because the Earth is cooler than the Sun). A basic necessity of this energy interchange is that incoming solar insolation and outgoing radiation be equal in quantity. One way of modeling this balance in energy exchange is described graphically with the use of the following two cascade diagrams.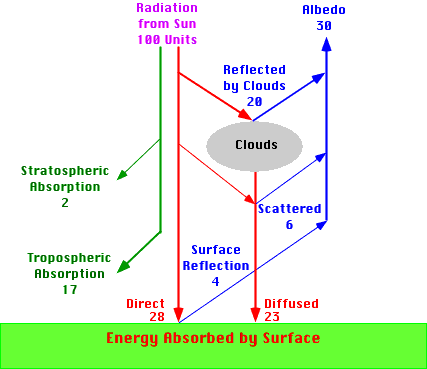 Figure 7i-1: Global shortwave radiation cascade.
The Global Shortwave Radiation Cascade describes the relative amounts (based on 100 units available at the top of the atmosphere) of shortwave radiation partitioned to various atmospheric processes as it passes through the atmosphere. The diagram indicates that 19 units of insolation are absorbed (and therefore transferred into heat energy and longwave radiation) in the atmosphere by the following two processes:
Stratospheric Absorption of the Ultraviolet Radiation by Ozone 2 units; and
Tropospheric Absorption of Insolation by Clouds and Aerosols 17 units.
23 units of solar radiation are scattered in the atmosphere subsequently absorbed at the surface as diffused insolation. 28 units of the incoming solar radiation are absorbed at the surface as direct insolation. Total amount of solar insolation absorbed at the surface equals 51 units. The total amount of shortwave radiation absorbed at the surface and in the atmosphere is 70 units.